The verification code is sent to your email address automatically. 
If you have not received the email,
1. Please check your junk or Spam folder;
2. Please try to request the code again by clicking Send code at the registration page;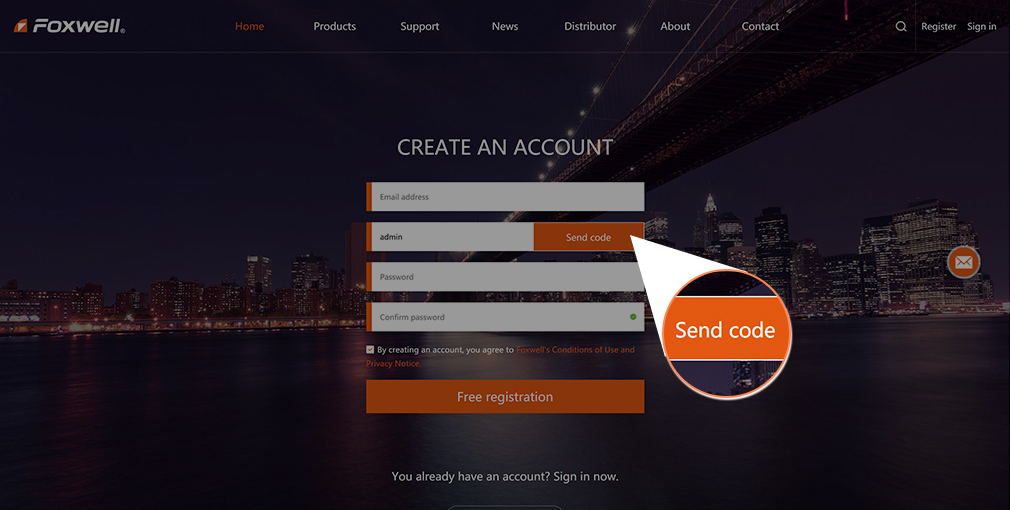 3. Please try to use another email address if you are creating Foxwell account;
4. Please contact your local dealer or Foxwell and let us know your serial number or Foxwell ID if you have one.