Before updating your scanner, please make sure that you have created a Foxwell ID and you have activated your scanner.
1. Press the Update application from home screen or press Update shortcuts on the navigation bar, and the update client starts up automatically.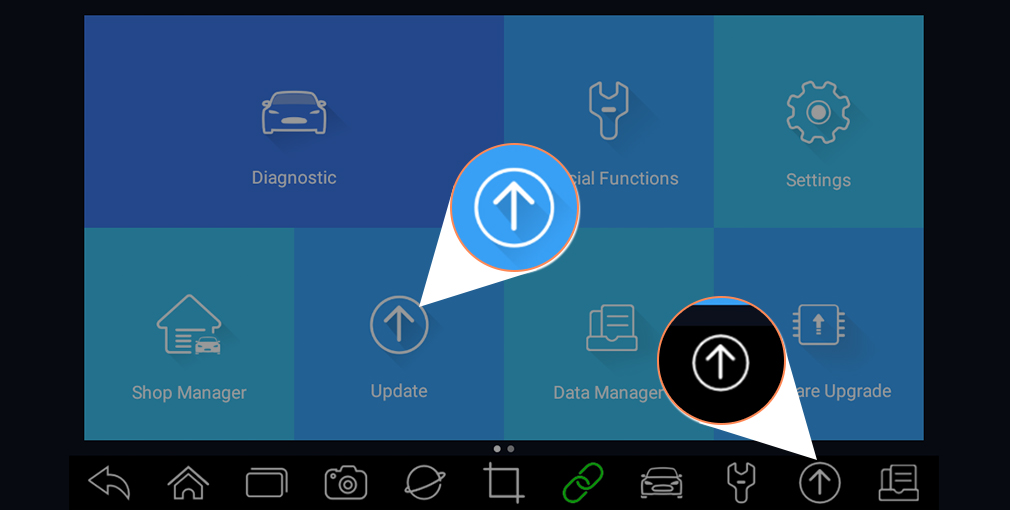 2. The available updates display. Click the check box(s) in front of the software you wish to update and then click the Update button to download.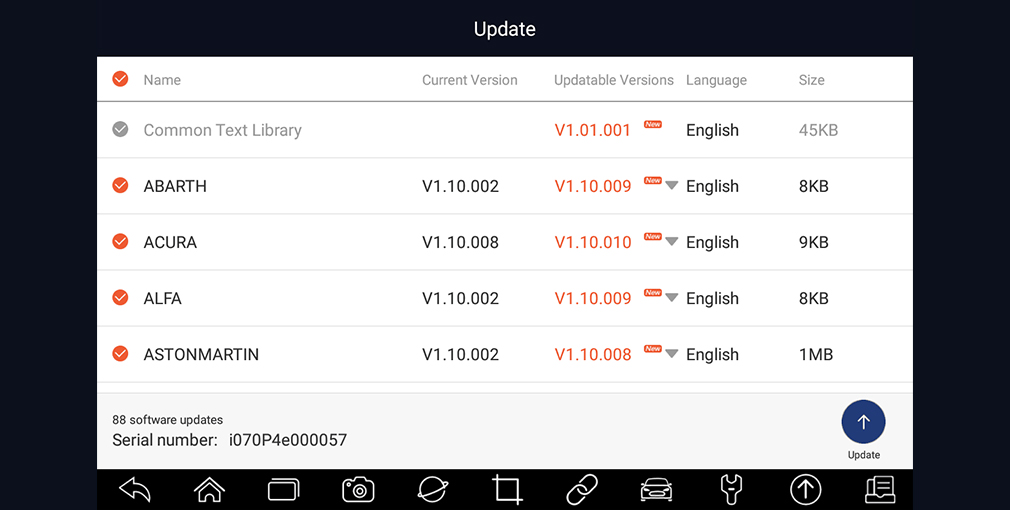 3. When all the items are updated, an"Update Done"message displays.