1. Visit our website http://www.foxwelltech.us/support-tools.html to download the update client NTWonder.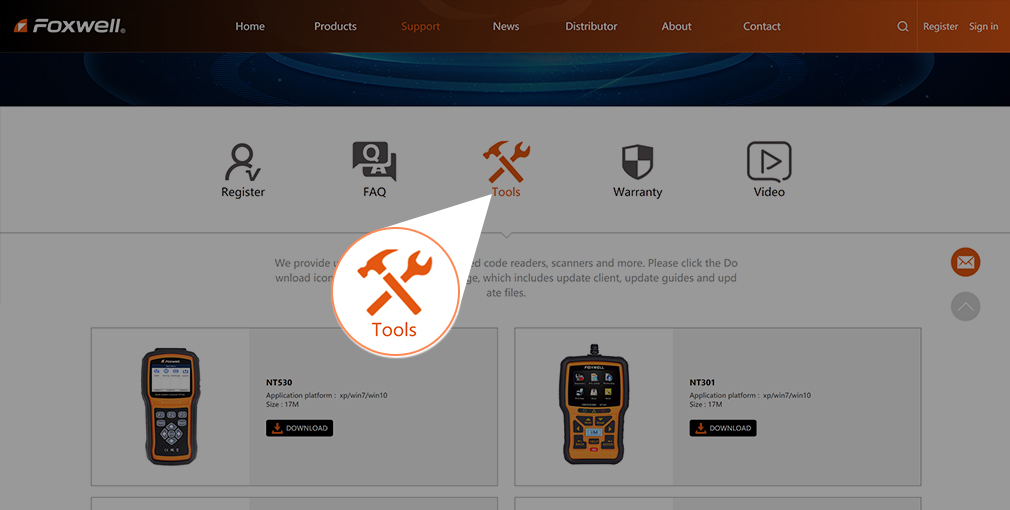 2. Unzip the update tool file. Follow instructions on computer screen to install the tool and driver.
3. Double click the desktop icon to launch the application. 
4. Connect the code reader to computer with the USB cable provided. 
5. When NT301 enters the Update Mode, the application would detect it automatically.
6. Click Update online to download and install the latest version from our server, or Update offline to install a version which has been stored in your computer.
7. Wait till the "Update Finished" message displays when the update is completed.