If you have a handheld scanner, follow steps below:
1. Please check your network connection.
2. Please visit our website and find your product model to download the latest version of the update tool.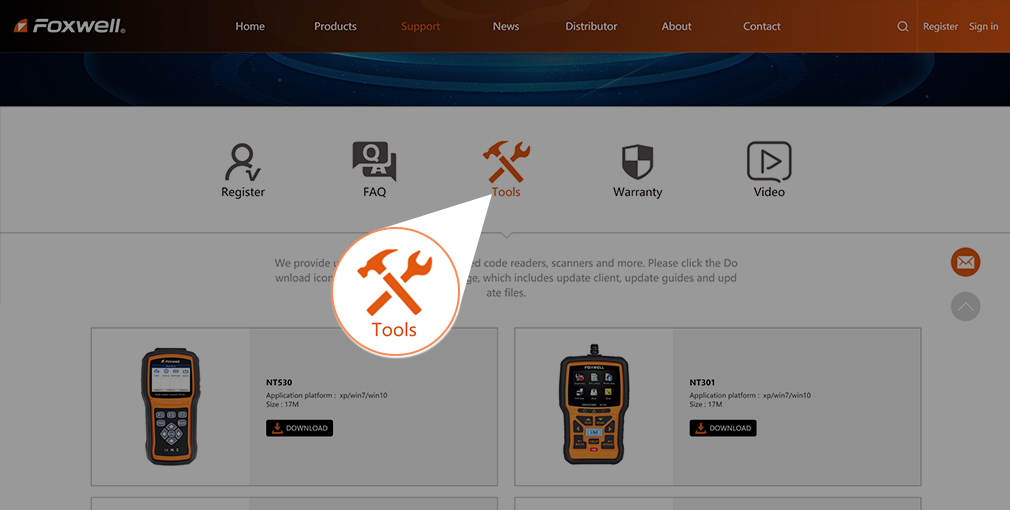 If you own one of Foxwell tablet scanners like i70, i70Pro, follow steps below:
Please check the network connection.